OUR CHEFS/FARMERS/STORYTELLERS
MIKE COSTELLO CHEF - FARMER
Growing up on a farm in Kanawha County, West Virginia, Mike Costello developed an appreciation for the land at at early age. As a youngster, he also found a home in the kitchen, learning to string pole beans and bake traditional desserts from his grandmother, "Momaw" Betty Williams. His interest in cooking eventually led him to enroll in culinary school at Johnson and Wales University in Charleston, South Carolina. After working in West Virginia restaurant kitchens and encountering a then-pervasive mentality that "quality" ingredients must be shipped to Appalachia from far away, Mike backed away from his formal culinary education before it even started.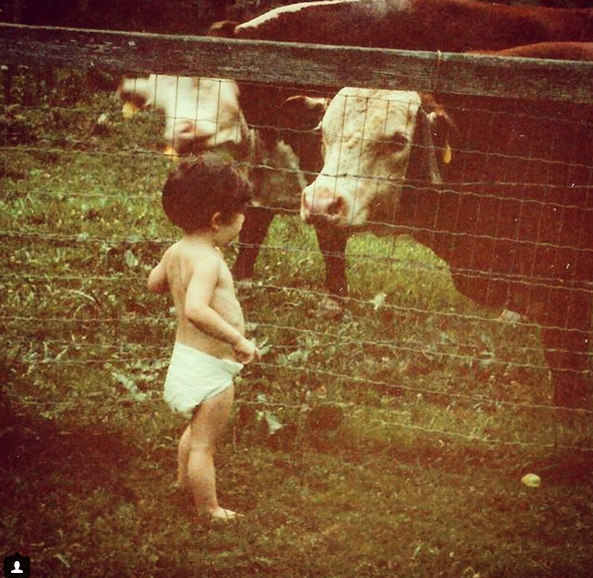 Instead of landing in the Carolina Low Country, Mike enrolled in journalism school at West Virginia University, where his work established a recognition of food as an important mark of Appalachia's rich cultural heritage. In taking on reporting and documentary-style projects focused on food heritage, Mike learned the importance of storytelling, which remains central to Lost Creek Farm's cuisine. Most importantly, he maintained a strong passion for food and an even stronger passion for the region, never losing sight of an early desire to open a culinary business that would make the Mountain State proud.

Mike continues his journalistic work as a contributing editor, focusing on issues in regional food and culture at 100 Days in Appalachia. He serves on the Board of Directors for the Appalachian Food Summit and is involved in food and small farm policy initiatives with the West Virginia Food and Farm Coalition.
AMY DAWSON FARM MANAGER - BAKER
Growing up just down the road, Amy Dawson knew of Lost Creek Farm as her grandparents' homeplace. A sixth-generation Lost Creek area native, she was raised on a nearby small-scale cattle farm operated by her parents.
Each summer of her childhood was spent gardening, fixing fence, chasing cattle, playing outside, cooking, and reading. After a brief diversion to college and law school, she has found herself back home, with her own take on the traditional family business of farming.
In addition to managing most on-farm operations, Amy also serves as Lost Creek Farm's baker and pastry chef. She is currently a participant in the West Virginia Folklife Program's Master Apprenticeship program, focusing on traditional Appalachian salt-rising bread.